40 years of safety in the nuclear industry
Present for more than 40 years in control rooms and in electrical cabinets and boxes of power plants, our control switches, TPL switches, push buttons, indicators and signaling boxes ensure the piloting and control of electrical production installations in complete safety.
Our products are used in many control rooms of nuclear power plants worldwide.
Wide range of control and supervision for electrical control
Our wide range of products allows us to reliably ensure numerous functions for the control of installations such as the control of valves, pumps, measuring equipment, or supervision with our solutions of indicator lights or alarm boxes. Our solutions of specific qualified circuit breakers also ensure the electrical protection of equipment.
Known for their robustness, our products ensure the durability of installations and meet the strictest customer requirements:
Customer qualification according to the RCC-E standard
Product qualification according to IEEE 323-344 standards
Factory and product qualification by the largest operators (EDF-ELECTRABEL-KHNP…)
The key figure :
Thousands of products installed in more than 50 nuclear power plant control rooms around the world.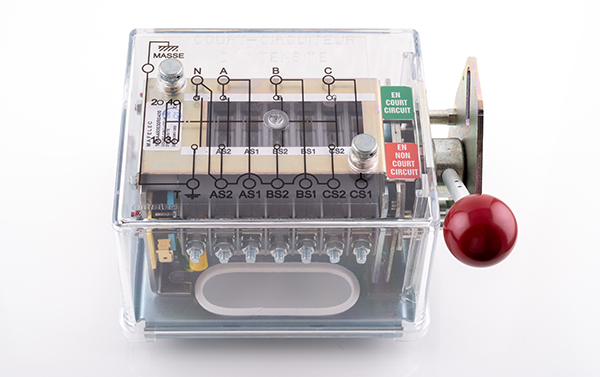 Defence / Energy / Industry / Railway
Current Short-Circuiter
Circuit separation, short-circuit and connection to earth
Protective cover, locking and sealing devices
2 auxiliary contacts to indicate the position
Ith = 16A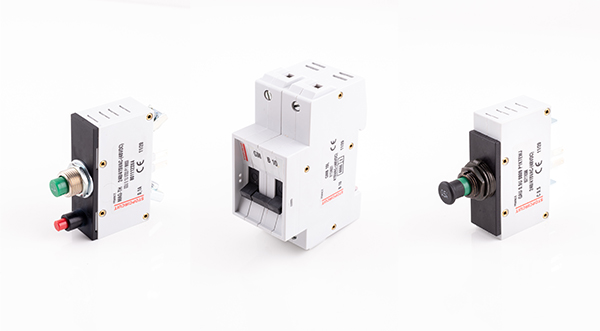 Defence / Energy / Industry / Railway
Miniature circuit breaker
Magnetic-Thermic micro circuit breakers for equipment protection
Flush-mounted, pluggable and DIN rail mounting
Many variants and options adapted to the environment
Possibility of special configurations
AC or DC applications up to 50A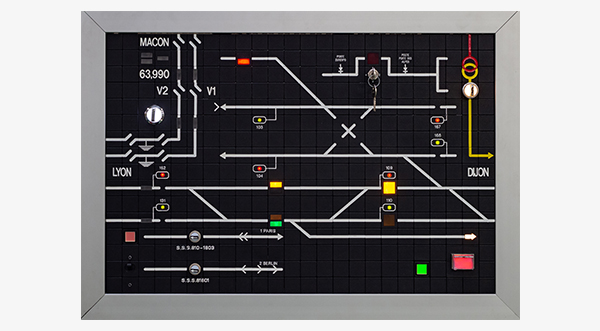 Defence / Energy / Industry / Railway
Mosaic
25×25 or 50×50 mosaic tiles for realization of synoptic panels
Modular system allowing the representation of networks, complex processes and their operation through our control command and signaling equipment's
Study and realization on demand