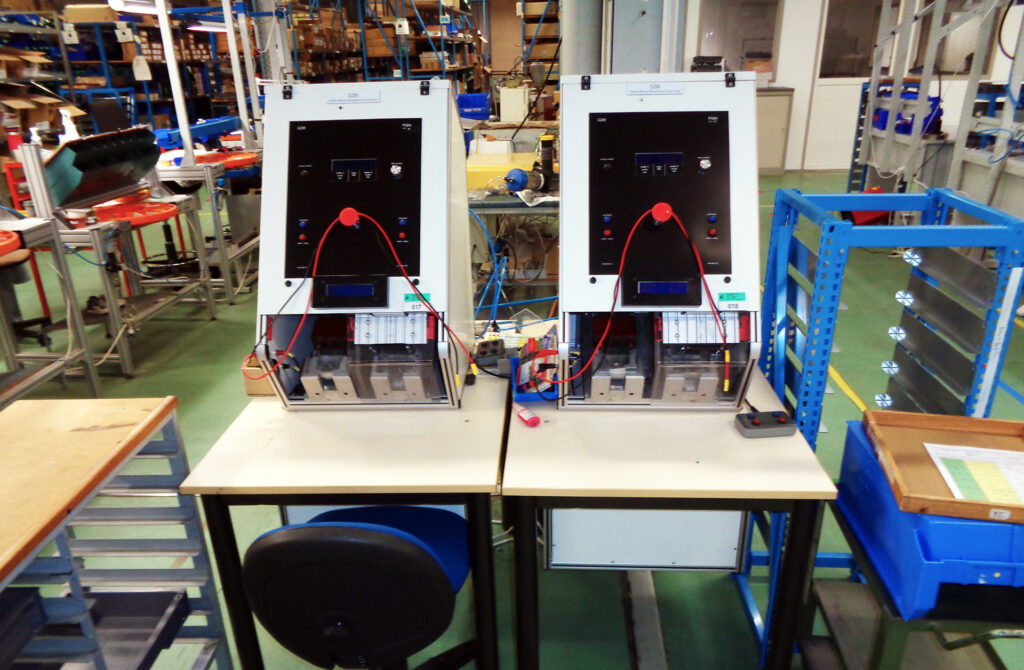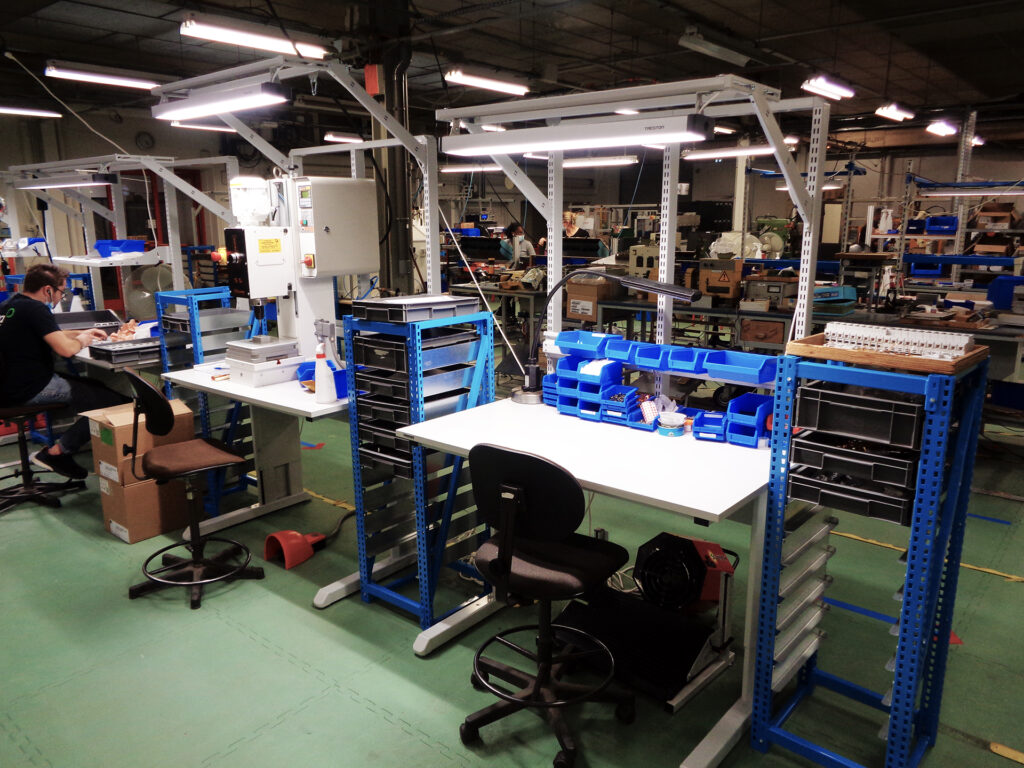 Our laboratory
Quality is essential. All our products undergo endurance tests during the qualification phase in our state-of-the-art laboratory:
Functional tests – mechanical and electrical endurance

Electromagnetic (EMC) testing

Resistance tests in severe or specific environments

Climate and salt spray tests

Watertightness
All of these tests ensure that our products are of impeccable quality and technical quality.
On the manufacturing side
Our production workshops are organised by product family, to facilitate the flow and allow an optimised organisation of the manufacture of our products. Depending on the product range, our manufacturing processes will differ. Some of our product families will be organised by production island, i.e. each stage will be broken down one by one to facilitate the assembly of products and the integration of our employees. Other families will be manufactured from A to Z on the same workstation due to the complexity or specificity of the product.People are a fundamental stakeholder in the smooth running of our manufacturing processes. Our know-how requires specific skills depending on the type of products manufactured.
Managing obsolescence
To avoid shortages, obsolescence management is a strategic issue for industrial companies. We work with our customers in a preventive maintenance approach for our tools, in order to ensure the logistical continuity of production.
This also concerns the design issues dealt with by the design offices, such as anticipating solutions for replacing an obsolete product. Adopting a proactive policy towards obsolescence is a necessity within our overall corporate approach to support our customers throughout the entire life cycle of their equipment.