40 years in the service of process control
For more than 40 years, our control switches, TPL switches, edge switches, pushbuttons, indicators and signal boxes have been used in the control rooms and electrical cabinets of military frigates to control the systems on board.
Our products are used in systems for the electrical distribution in ships.
Provision of durable equipment for modern facilities
Our wide range of products allows us to reliably provide numerous control and signalling functions. Known for their robustness, our products ensure the durability of installations. Due to their reliability, our products are also present on the most modern digital installations (digital control and command) where they are installed to ensure an "electromechanical" backup for so-called safety functions.
The product ranges designed by STOPCIRCUIT are used in all types of on-board electrical networks and their performance and longevity have been proven.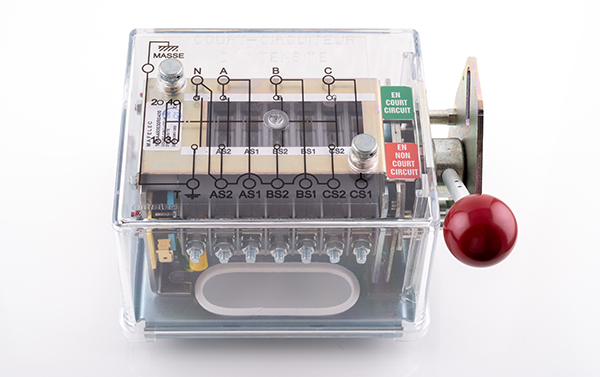 Defence / Energy / Industry / Railway
Current Short-Circuiter
Circuit separation, short-circuit and connection to earth
Protective cover, locking and sealing devices
2 auxiliary contacts to indicate the position
Ith = 16A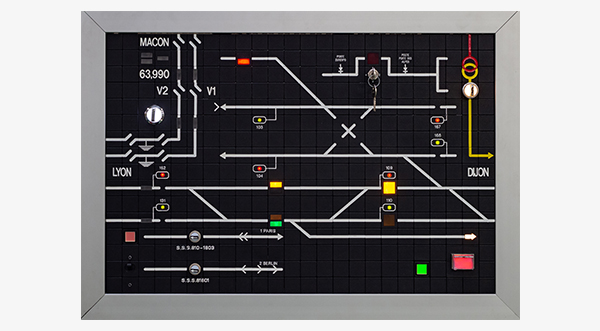 Defence / Energy / Industry / Railway
Mosaic
25×25 or 50×50 mosaic tiles for realization of synoptic panels
Modular system allowing the representation of networks, complex processes and their operation through our control command and signaling equipment's
Study and realization on demand