50 years at the service of the electrical protection of industrial equipment
Whether installed in machine tool enclosures, lifts, street furniture or industrial vehicles, our circuit breakers ensure the protection of equipment and the continuity of service of many electrical circuits.
Our wide range of products and their possible configurations allow us to offer our customers products defined according to their needs.
Our various fields of application have enabled us to offer protection solutions for the most severe environments.
The key figure :
Thousands of circuit breakers are present on a variety of electrical equipment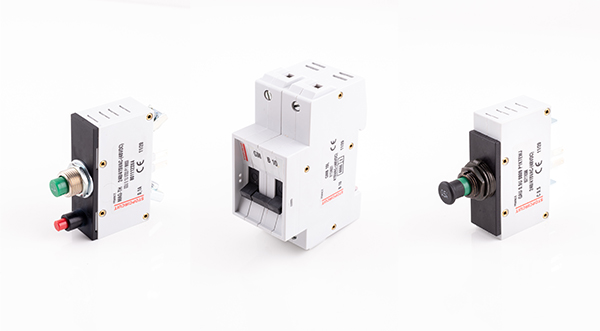 Defence / Energy / Industry / Railway
Miniature circuit breaker
Magnetic-Thermic micro circuit breakers for equipment protection
Flush-mounted, pluggable and DIN rail mounting
Many variants and options adapted to the environment
Possibility of special configurations
AC or DC applications up to 50A